Established in 1988, UKL regards providing customers with the highest quality clothing and accessories as our goal. For years, we have been dedicated in the field of our specialty – sweaters and cut and sewn apparel. Therefore, we have also become a trustworthy pioneer for Euro-American customers in Asia.
In China, Indonesia, Vietnam and Cambodia, we have a supply chain network composed of more than fifty production lines. The research and development capacity of UKL has won high acclaim from its customers worldwide. Standing on a firm production base, we continue to promote our design capacity and uniqueness to be highly competitive and supply customers with irreplaceable values.
The fashion industry is the second major pollution source in the world, next to the oil industry
According to a report by McKinsey, a business consultant, it indicates that more than 10 billion clothes are consumed worldwide every year. There is about 920 million tons of waste in refuse landfills that come from the fashion and textile industry. Moreover, according to a report in 2017, it was discovered that about 35% of the micro plastic pollutants are discharged when washing synthetic textile products. Most of them are the outputs of quick fashion.
According to the data of GREEN PLACE, the textile products discarded by Hong Kong residents every minute equal to one thousand T-shirts.
It requires land and water and plenty of materials such as chemical dyes, paints, etc. to produce clothes. It may be toxic along the entire production chain. When washing clothes, plastic fibers will flow into rivers and oceans with the discharged water. It will also discharge massive carbon dioxide when producing them. If the mass-produced clothes cannot be sold out, it will cause another major problem. It requires high price to bury these clothes, and it also needs to use the precious land to bury them.
Since from above situations, UKL join BCI Cotton Organization from 2018. We are BCI cotton member. We also be a member of GRS organization from 2021. We focus on substantiable yarn and material during our development stage. When developing new products, we insist on using environmental-friendly and recyclable materials (such as GRS yarn). Regarding dyes, our supply chain holds certificates that comply with the OEKO-TEX Standard 100 of EU.
UKL was established in 1988 in Taipei, Taiwan, specializing in the export of sweaters and knitted garments. With more than 30 years of experience, in Taiwan, we have won high acclaim from the customers. More importantly, we are a company that regards sustainability as one of our major goals.
Where are our production?
Our production bases are in China (Shandong, Dongguan, and Hunan) and Southeast Asia (Indonesia, Cambodia and Vietnam), with more than 30 cut and sewn production lines and the manufacturing capacity of 500 computerized sweater knitting machines.
What kind of social compliance we passed?
Our factories passed COSTCO GMP factory inspection and certified by WRAP, WALMART and BSCI.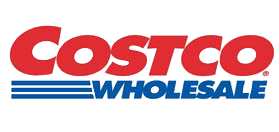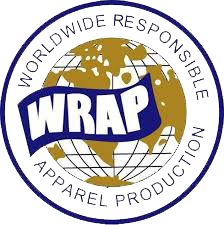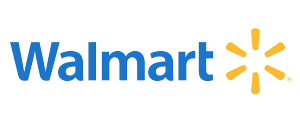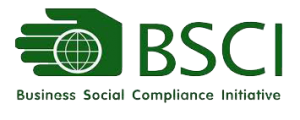 Our competitive advantages: we use high-tech R&D capacity and manufacture at production bases in a choice of countries. Prompt in handling orders. Our supply chains endeavor to perform the best from yarns to finished products. We offer reasonable prices.
With more than 30 years of professional skills in textile garments, our places of production are located in Southeast Asia, namely Vietnam and Cambodia. We are able to offer tax free advantages to our customers in Europe, targeting production process that generates competitive prices. Our strong sales team and supervisors in the factories collaborate to ensure that the products' quality meet customers' demand so that they can focus on sales and brand management.
Southern China – Dongguan Plant
Sweater factory with 32 computerized knitting machines
(12GG 14GG)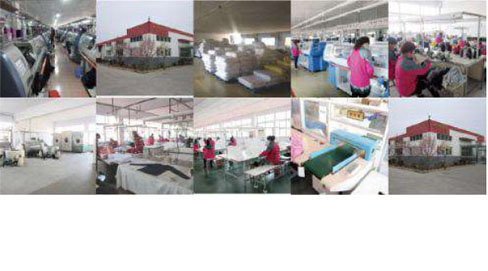 Northern China – Shandong Plant
Sweater factory with 78 computerized knitting machines
(3GG 5GG 7GG)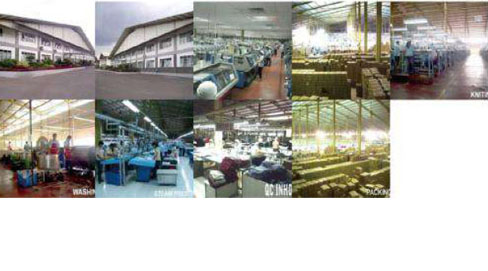 Indonesia production line
Sweater factory with 50 computerized knitting machines
(5GG 7GG 12GG)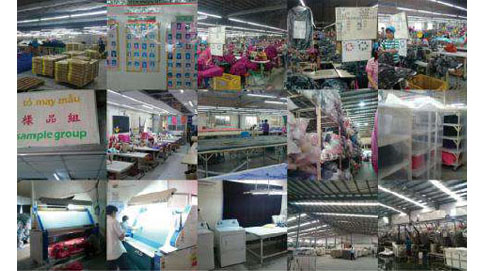 Knitting factory (13 Lines-Cut and sew knit production Line)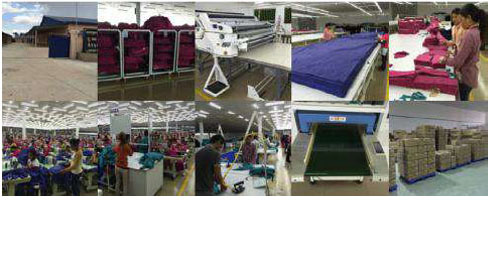 Northern China – Shandong Plant
Sweater factory with 78 computerized knitting machines
(3GG 5GG 7GG)
ODM Ability(In house design team)
CLO 3D Simulation system
In addition to OEM services, we also provide ODM design and planning services to offer customers first-hand information before the next season to help them plan the concept development for the next season. Before the coming of the next season, we will actively provide information from expos worldwide, sourcing of related materials in Asia, and information on the latest design. We can custom make sourcing, design and planning services to our customers.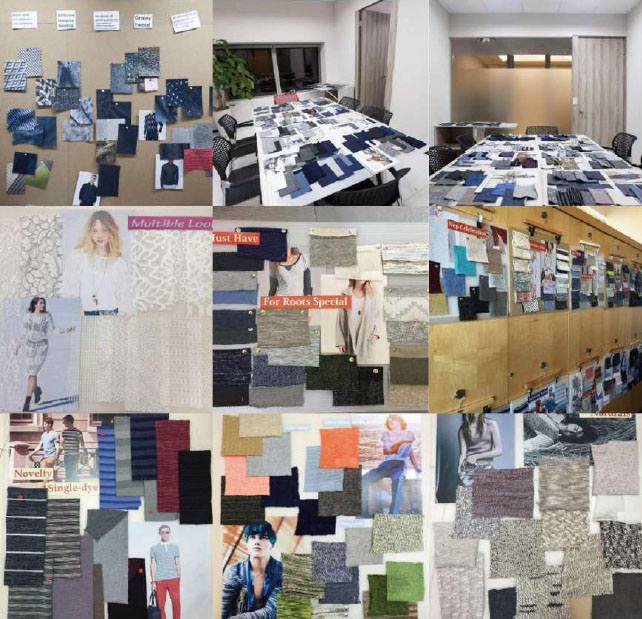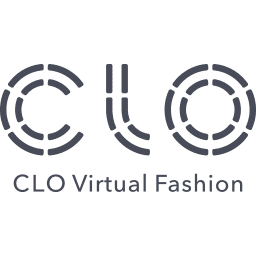 CLO can simulate fabric drape accurately, for example, light plain and knitted fabric with different physical attributes. It is possible to see the effects immediately by visiting the CLO textile database. We can apply the techniques of stitching interlining, adhesive tape, block and seam, etc. according to customers' demand to adjust the fitness of 3D clothing.
APEX4 3D Design System
In the fashion industry, to cope with the changes in market demand, the "time and speed" from planning to marketing have become the important issues. The processing speed of SDS-ONE APEX4 in design and simulation is 6 times faster than old model machines, capable of satisfying the above demands. Designed with AI imaging function and other advanced technology, it is equipped with special functions for the planning and design of fashion and garment products. The ultra-real VR samples save the cost, time and materials for sampling. It can also create basic programs for plain knitting machines to achieve planning directly associated with production.